Appliance Repair
Everything But the Kitchen Sink: An Overview of New Sink Technology
October 12th, 2015 by
With technology advancements happening faster than ever, it's inevitable that we'll all be living in completely "smart" houses sooner or later. If you've used a public restroom anytime in recent years, chances are you're already familiar with sensor-operated sink technology. Below, we'll look at various reasons why you should consider adopting advanced technology for your own sink.
Water Conservation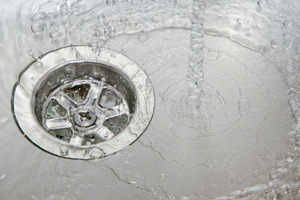 Many kitchen tasks, like washing dishes and produce, require moving things in and out of the sink between rinses. Often, you let the water keep running to maintain temperature and prevent having to reach over constantly to turn it on and off. While you may move something out from under the faucet for just a second, all the different times you do that really add up to a lot of wasted water. To combat this, many contemporary kitchen sinks feature high-tech faucets that can sense when an object is placed under them, so they will automatically shut off whenever they sense that the sink is not being used.
Constant Water Temperature
With your new kitchen sink constantly shutting off when nothing is under the sensor, you may worry about losing the water temperature you have chosen. However, advanced sink technology allows you to get around this. By angling the handle to stay at your preferred temperature, each time the sensor starts the water again, it will return to the temperature the handle is set to.
Hands-free Convenience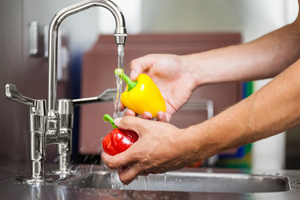 Oftentimes, your hands are full when you need to use the sink, so it's inconvenient for you to have to operate the handle. In addition to saving water, motion sensors allow you to turn the sink on and off without ever touching anything. Some sinks are even equipped with several different types of sensors for different needs. Old habits die hard, though, so if you're having trouble adjusting to the sensors, most high-tech kitchen sinks still come with a handle that you can use to operate the sink manually.
Cleaner Kitchens
One of the main functions of sinks is washing dirty hands. Because faucets with sensors no longer require you to touch a handle with your dirty hands, fewer germs circulate around your kitchen, and your sink area remains cleaner.
When choosing a new sink, it is best to stay ahead of the curve on technology because it is something that will most likely be a fixture in your home for a while. The next time you call a Best Pick for a kitchen renovation, consider installing a high-tech sink to make your next step toward a smarter house.
Quality matters when hiring for a big project. Call a Best Pick now!