Appliance Repair
Smart Appliances: Learn How Cool Refrigerator Technology Is
October 3rd, 2015 by
Most homes in the nation have not quite reached full-on Jetsons status, but home automation technology and "smart" home applications are becoming more and more accessible to the average homeowner. While there are plenty of available options for smart lights, thermostats, and security systems, the kitchen is taking the lead as the focus for technology developers.
Smart appliances, including refrigerators and ovens, are now hitting the market to entice technology-minded homeowners. If you have ever caught yourself standing in the grocery store without a list, wishing you could somehow look inside your refrigerator to see what you needed to buy, a smart refrigerator may be your holy grail appliance.
Advances in Refrigerator Technology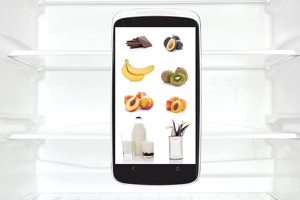 Today's latest and greatest refrigerators do far more than just keep food cold. How refrigerators work hasn't really changed, but the bells and whistles have. Smart refrigerators, defined by most tech gurus as refrigerators with internet connectivity, can help you avoid wasting food and buying items that you already have. These refrigerators enabled with Wi-Fi are still in their infancy—and are therefore quite expensive—but the trend seems to be going in the direction of a fridge that will let you keep an inventory of what's inside, including expiration dates. If you find yourself standing in front of the cheese counter, trying to remember if you have the gouda you need for the evening's festivities, you will be able to text your refrigerator and ask—provided you scanned the cheese in originally, of course.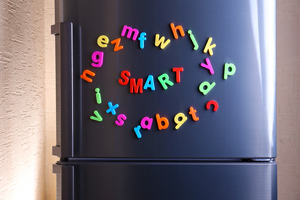 For many homeowners, however, a fancy refrigerator is simply not in the budget. But a refrigerator that lacks the "smart" label is not necessarily dumb. Today's more affordable refrigerators come with plenty of extras to make life easier. Along with advances in power usage to keep electricity bills in check, look for refrigerators with easy-access drawers that allow household members to remove items without opening the fridge door. Keep your eyes open for models with deep door bins for milk cartons and bottles of juice or wine—these tall items usually take up a lot of shelf space in traditional fridges, but newer models help maximize that interior room. And if you've ever noticed the ice from your freezer tasting funny, you will appreciate a refrigerator with a dual cooling system. This configuration keeps the air circulating in the freezer separate from the air circulating in the refrigerator, therefore eliminating ice that smells and tastes like the restaurant leftovers you brought home two nights ago.
If you're in the market for a new refrigerator, you have myriad options to choose from. And even if you're not quite ready to have a texting relationship with your fridge, you can still take advantage of all the convenient features that are quickly becoming the new standards.
Quality matters when hiring for a big project. Call a Best Pick now!