Appliance Repair
Ultimate Moving Checklist – 2 Weeks Out
May 27th, 2015 by
With moving day on the horizon, keeping a handy checklist of important tasks and appointments can help make the moving process less stressful. Check out the list below for some ideas on how to keep your move on track at two weeks before the big day.
2 Weeks Before The Move…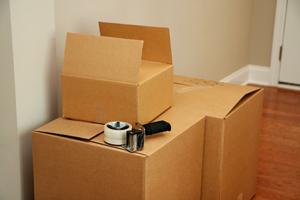 Stop by your local bank and close or transfer any accounts if necessary. This is also a good time to close your safe deposit box and pick up your valuable items.
Remember not to let packing fall by the wayside.
If you're not planning to hire a cleaning service to tidy up once you've left, take the time to clean each room as you finish packing, and make sure there's nothing that you've forgotten to pack.
You may want to put together a packet or file of information, such as warranty documents or local business recommendations, for the next owners of your home. Leave your contact information in case the new owners have any questions.
Check that any major appliances you want to take with you are ready to be moved—make sure they're cleaned and unplugged, and make arrangements for anything that needs to be disconnected by a professional.
Contact your pharmacy and have your prescriptions filled before the move. If your move will take a while, make sure that everyone in your family has enough medication in an easily accessible place to last until the move is done.
Ensure that you'll be able to pay for any unexpected issues that might arise during the move, and withdraw cash in advance to tip your moving company.
Talk to your employer about taking the day off from work in order to oversee the move.
Remember not to do too much grocery shopping during the last two weeks before your move—you don't want to buy more than you can use up before you go.
Return library books and any items that you've borrowed from friends, and don't forget to pick up any clothes at the dry cleaners.
Our companies are backed by the Best Pick Guarantee. Call one today!