Tree Services
What Makes the Tree Care Industry Association So Poplar
July 17th, 2015 by
Homeowners generally want to know they're hiring only experienced professionals to take care of their homes, and the same is true when it comes to the trees and plants in their yards. To make it easier for homeowners to find a contractor who will know how to safely and effectively care for their trees, the Tree Care Industry Association (TCIA)—a well-known professional organization for arborists and other members of the tree care industry—offers a certification program for individuals in the trade as well as accreditation for businesses.
Certified Treecare Safety Professional (CTSP) Certification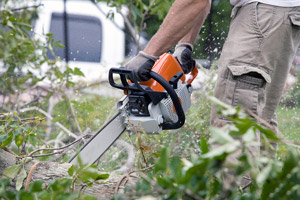 The TCIA states that its Certified Treecare Safety Professional certification is the only safety program in the tree care industry. The program was created to properly prepare tree care professionals for the types of safety concerns they may run into on the job. An individual may be eligible for certification if he or she satisfies at least one of the following criteria:
Has at least three years of field experience in tree care and was considered responsible for others' safety in some way for at least one of those years
Has at least six months of field experience in arboriculture as well as at least one year of experience as a safety professional
Has a degree in an industry-related field such as arboriculture, horticulture, or occupational safety, assuming the degree program required participation in a field experience internship
Interested professionals must apply for certification, and if the TCIA determines that they qualify, they must participate in a safety and behavior workshop and pass a written exam. Certified Treecare Safety Professionals are expected to maintain certification by completing at least thirty hours of continuing education every three years.
TCIA Accreditation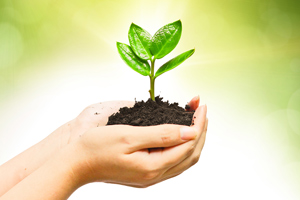 Whereas the CTSP designation is acquired through personal certification, TCIA accreditation applies to businesses in the tree care industry. Because the accreditation process is so thorough, homeowners can be confident that TCIA-accredited companies will perform high-quality work with the utmost professionalism and safety. When a company applies for accreditation, representatives from the TCIA visit the facility and take into consideration factors such as safety procedures, business practices, and the employees' knowledge of the industry before deciding whether or not to grant approval. Accredited businesses are reviewed annually to make sure they continue to uphold TCIA standards.
Homeowners should try to take advantage of the resources available to them to ensure they hire reputable contractors for any type of work, and the TCIA is a fantastic resource for families in the market for professional tree care. The team at Best Pick Reports verifies both TCIA accreditation and CTSP certification, so next time you need tree services, look for a TCIA-accredited Best Pick company with a Certified Treecare Safety Professional on staff.
Quality matters when hiring for a big project. Call a Best Pick now!