Tree Services
Meet a Best Pick Reports Researcher: Ariana
November 26th, 2015 by
The initial idea behind Best Pick Reports was simple: go straight to the source—homeowners—and gather invaluable data on company performance in a variety of categories. What began as a door-to-door review aggregation service is now backed by a robust database of hundreds of thousands of unbiased reviews, covering over sixty different categories and spanning across eight major metropolitan areas. As the voice behind our data, our in-house researchers conduct thousands of phone interviews each year to ensure our recommendations are second to none—and now we're turning the spotlight on them. Through our "Meet a Best Pick Reports Researcher" series, we hope to give you some insight into the men and women behind the phone calls.
Meet Ariana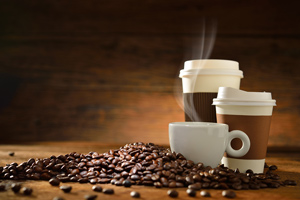 What initially interested you in EBSCO Research?
I was looking for jobs through my college's career search engine, and EBSCO's listing really grabbed my attention when I saw that they offered free coffee and a laid-back environment. As a college student, I have grown to depend on coffee in order to get through really long days, so I was hooked immediately as soon I found out about that.
What's your favorite thing about your job?
Well, besides the coffee, I love the diverse group of people I work with. Everyone is super nice and friendly, the environment is super laid back, and there is occasionally free food, which is practically like winning the lottery when you're in college. I love how it's not your typical "office job." I never dread going to work, because it's a complete stress-free environment.
What qualities do you think make for a good researcher?
I like to think that the one thing that makes me successful as a researcher is that I'm able to read people's moods by their tone of voice or word choice. I'll change my phone personality and tone depending on how the people on the other end sound. Whether they're bored, happy, indifferent, in love with the company we're calling about, or whatever else you can think of, I feel like I'm able to match or complement their mood in order to produce results.
Is there anything you were surprised to learn about home services during your time as a researcher?
When I was still pretty new, I was surprised to find out that people pay other people to diagnose their sick trees. If I was sick, I would go see a doctor, or if my dog was sick, I would take her to a vet. People who have trees that have been in their lives since their childhood will pretty much bring in a tree doctor to diagnose and treat their sick trees! I think it's really nice that people love and care about their trees that much.
What's a fun fact about you or something unique that you bring to your role?
I love playing video games (yes, girls play video games). I've been playing since I was, like, 4 years old, with the original Game Boy, and I continue playing to this day. Certain parts of the job require a degree of multitasking that I feel like gaming has prepared me for. There are also other parts of the job that are synonymous to video games in certain ways that have helped me become more successful.
Before working at Best Pick Reports, what was the most unusual or interesting job you've ever had?
In high school, I worked at Papa John's, and there was nothing really unusual about it. It was your typical "my parents cut me off from allowance, but I need money" situation that most kids face around that age. My freshman year in college, I worked in a psychology research lab, administering tests for participants. Before landing this job, I would say between Papa John's and my previous researcher position, the psych lab was the most interesting.
Would you rather be a tiny elephant or a giant hamster? Why?
Without any hesitation, I would be a tiny elephant. I feel like something big converted to a miniature size becomes instantly cute, regardless of what it is. It's like how some people look at baby clothes and say, "Aw, that's so cute!" but I'm pretty sure they wouldn't say the same thing if they saw baby-styled clothes converted to fit a full-grown adult. Also, I feel like a giant hamster would just be really scary. That's like a giant rat, and I don't want to be scary or a giant rat.
What is the most important thing you have learned in the last five years?
Well, considering my young age, a majority of my life lessons occurred within the past five years of my life, so it's hard to narrow it down to just one. I would have to say that the most important thing I've learned is that I should depend on myself to bring me happiness and fulfillment. It's way too common these days to see people my age depending on things or other people to bring them happiness, which can lead to some horrible consequences. I learned this at a pretty early age, and it has steered me down a really great path that I wish more people could follow.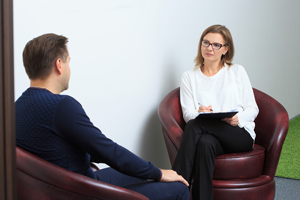 Where did you go to school? What kind of degree are you working on or did you receive?
I'm currently going to Georgia State University, working towards a BS in Psychology and a BA in Sociology. I plan on continuing my education after my four years and to eventually get a PhD in Psychology. I want to do research initially but eventually end up running my own psychology clinic.
Where did you grow up?
I moved around a lot as a kid. I was born in Japan, and then I moved around from there to Virginia, Maryland, North Carolina, and finally Georgia. I was never really upset about moving because it was like starting a new chapter in my life story, and it taught me at a young age how to make friends quickly and easily.
What is your hidden talent?
Writing. I'm a decent writer, but if I HAD to brag, then I would say I am an excellent creative writer. This hidden talent was first discovered in second grade, when I penned my first story, "Three Little Rabbits and the Big Bad Fox." I put my own spin on a common fairy tale, and my teacher loved it and told my mom I was a gifted writer. I kept up with it for a majority of my life, even winning a few contests.
Our companies are backed by the Best Pick Guarantee. Call one today!