Painters
Don't Get the Blues: Tips to Make Paint Decisions Easier (Part 1 of 2)
September 14th, 2015 by
If you've ever approached the task of choosing interior paint colors as if it were a life-altering decision, you're not alone. The reality is, plastering the wrong color all over your walls truly can make a difference in the way you experience a room, so it is crucial to select a color combination that will produce the mood you're going for. To give you some interior paint color ideas that will hopefully make the process less overwhelming, the team at Best Pick Reports has put together the following two-part series on how to choose a paint color.
Go with a Color You Already Have in Your Home
Chances are that your furniture and home decor are full of the colors your family loves. Painting your walls a color that pops up in items throughout the room will achieve the harmonious look that really pulls a space together. If you have a multicolored area rug, for instance, choose one of the rug's less prominent colors, particularly if other pieces in the room contain a similar hue.
Consider Lighting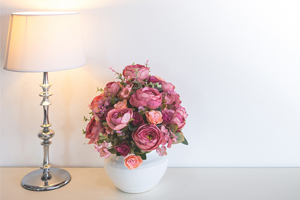 Differences in the amount and source of light can drastically alter a color's appearance. You may love the color of a paint chip that you see under the light box in the store, but if you put it on the walls of a room that is not bursting with natural light, the color is going to look different. The light from fluorescent bulbs will emphasize cool tones in the paint, whereas incandescent lighting makes colors appear more warm.
Don't Ignore Color Psychology
Certain hues can elicit specific responses in your mood or energy level, so it's important to think about the purpose of a room when deciding on a wall color. Bright, energizing colors like cerulean, fuchsia, or citrus shades of yellow and green typically work best in entertainment areas, while lighter or more subdued tones evoke calmness in spaces intended for relaxation and comfort. However, you really can't go wrong as long as you keep your personality and desires in mind; if you'd rather wake up to invigorating colors, feel free to select one for your bedroom.
Work with the Color Wheel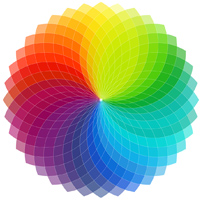 If you plan to highlight two or more colors in one room, learn how to use the color wheel to your advantage. As a general rule, hues that lie next to each other on the color wheel work well together, but the tool can also help you pick colors whose contrast actually works in their favor. If you'd prefer a monochromatic color scheme, the color wheel is still a fantastic place to start; just pick varying shades of one of the bright hues it includes.
Now that you've considered the most critical aspects of the room you're going to paint, it should be a bit easier to settle on a color.
Our companies are backed by the Best Pick Guarantee. Call one today!