Pest & Termite Control
Pesky Pixies: Ward Off These 3 Autumnal Pests
October 15th, 2015 by
Transitional seasons are tough for keeping pests away. As the weather starts to cool off in the fall, many household pests that were perfectly happy outside during the warmer months will start to make their way indoors in search of warmth and shelter. Fall pests are no better or worse than the pests you might deal with during the rest of the year, but it's important to know which bugs and critters to look out for. Read on for the scoop on three autumnal pests.
Stink Bugs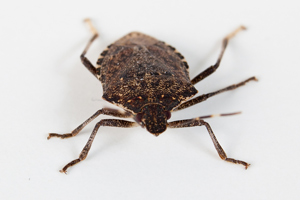 Stink bugs can be found in over half of the states in the nation. As temperatures drop, it's not uncommon to see them making their way indoors. Brown marmorated stink bugs, the most common type, are brownish-gray in color and have a flat, shield-like shape—they're fairly distinctive in appearance. They won't bite, sting, or cause any damage to your home, but they do stink when they feel threatened or when they're squished. Stink bugs gravitate toward fruits, vegetables, and plants that might be growing around your home, so do your best to cover up any gaps in windows and doorframes to help keep these unwanted insects outside.
Yellow Jackets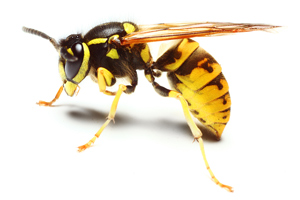 The warm temperatures of late summer and early fall are particularly attractive to yellow jackets. Although you will certainly want to avoid any up-close-and-personal encounters with these stinging insects, yellow jackets are beneficial to our environment. During the more temperate weather of spring and early summer, yellow jackets nourish their growing colonies by feeding on common garden pests. If you've never had a problem with caterpillars in your garden, you may have a few yellow jackets to thank. Nonetheless, yellow jackets can pose a health hazard if they build a nest too close to your house or near where children or pets play. If you need to remove a yellow jacket nest, be sure that you are well prepared with protection and a plan of attack. Yellow jackets will chase any perceived threat for a considerable distance, and unlike honeybees, they can sting multiple times. If you or anyone in your home is allergic to yellow jackets, or if you're not particularly confident in your ability to successfully eliminate the nest on the first attempt, call in a professional.
Rodents
Whether you're terrified of them or think they're cute, rodents are not the guests to house this fall. Mice, rats, and other rodents can carry diseases, and when left to their own devices, they can wreak havoc on insulation and wiring in walls and floors. Because these furry critters enter homes through very small holes, it's important to take some time to do a visual inspection of your home before the weather gets too cold. Pay special attention to weather stripping and screens on exterior doors and windows, and double-check the caulking around any pipes that enter or exit the house through an exterior wall. Inside your home, be sure to keep pet food, birdseed, and pantry items securely sealed and off the ground. If you see a rodent or evidence that one (or more) may be setting up shop in your house, call a professional pest services company that specializes in wildlife exclusion and removal.
Autumn pests are simply a reality of sharing our environment with a variety of insects and critters, but that doesn't mean we're obligated to invite them inside. Sealing any gaps in the exterior of your home is the best outdoor pest repellent, but there are plenty of pesticides on the market, too. When in doubt, call a pest control company for help.
Tired of bugs and pests? Find a local Best Pick® pest & termite control company near you now.
Quality matters when hiring for a big project. Call a Best Pick now!