Air Conditioning & Heating
Learn About the National Comfort Institute's Performance-Based Contracting
July 15th, 2015 by
The National Comfort Institute (NCI) was founded by Dominick Guarino and Rob Falke in 1994. Originally known as the National Balancing Institute, the NCI provides independent training to HVAC professionals. Homeowners looking for certified HVAC workers should consider hiring a contractor from the NCI's Performance-Based Contracting program.
What is Performance-Based Contracting?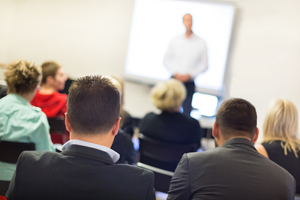 Performance-Based Contracting is a complete business approach for HVAC companies. It focuses on performance efficiency for both the business and service sides of a company. The performance-based business model covers every aspect of the HVAC business, including sales, marketing, service, and management. NCI member companies are given training and resources in order to implement changes and adjustments throughout their businesses. Members of the NCI have access to:
Performance-based coaching. The NCI offers coaches for technicians, sales departments, and business professionals. In these coaching programs, NCI instructors help companies update their business and service practices.
Access to conferences and discussion groups. Performance-Based Contractors also have access to conferences, events, and discussion groups. These programs make sure that the contractors have a resource for help as well as the latest industry news.
Online tools and data libraries. The NCI has online tools and materials that can help a company's management and sales department in addition to engineering data for contractors.
NCI training classes and webinars. The NCI offers training, an online university, and certifications for technicians, managers, sales departments, and marketing departments. These help to ensure that the professionals have further knowledge about aspects within their field.
Why Should Homeowners Choose a Performance-Based Contractor?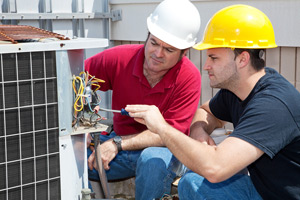 The technicians are committed to educating homeowners. As part of the Performance-Based Contractor process, contractors help homeowners get involved in the diagnosis procedure. The contractors ask the homeowners about their home comfort level, and they educate homeowners about their HVAC systems so that they can make informed decisions.
The technicians are equipped for performance solutions. NCI technicians have access to equipment and instruments offered by the organization, such as thermal imaging cameras, industrial carbon monoxide monitors, and air balancing and diagnostic kits to ensure that a homeowner's house is energy efficient.
The technicians have the latest information. Besides the training and coaching, the NCI guides companies to a common goal of measured and documented performance results. To accomplish this, the NCI teaches technicians to focus on four key aspects of service: safety, health, comfort, and energy efficiency. This gives homeowners a well-rounded experience.
Not only does the National Comfort Institute provide information for contractors, it also offers resources to consumers. Check out its Certain Comfort website, which offers information about various home inspection tools as well as information on procedures like air balancing and duct inspections.
Quality matters when hiring for a big project. Call a Best Pick now!