Gutter Cleaning
"Leaf" the Fall Chores to the Kids with 6 Simple Cleaning Tips
September 9th, 2015 by
Fall chores tend to be complex tasks related to preparing your home for the upcoming winter, and they take up time that would be much more enjoyably spent relishing the cooler weather. Nevertheless, there are some seasonal projects that are simple enough for children to help with as well as a few they can probably accomplish with minimal supervision. If you're trying to figure out how to get the kids involved this autumn, consider the following chore ideas for kids.
Rake
Although raking is stereotypically the fall cleaning task most dreaded by adults, many kids actually find it fun—just be sure to humor them. They'll be even more eager to help once assured that they'll get to jump into the pile of leaves at least once, assuming they're willing to rake them all back up again.
Mulch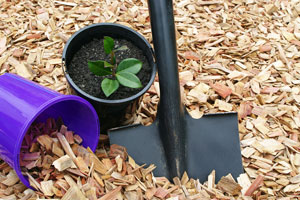 When your little helpers have finished raking (and reraking), don't waste the leaves by burning or bagging them. Because they consist of up to 80 percent of the nutrients absorbed by the trees they fell from, leaves make some of the best mulch. Mulch around trees and in flower beds not only looks nice, it will also protect plants from the cold weather to come and children can easily assist with this task. Just don't forget to shred the leaves first, as mulch that is too heavy does more harm than good.
Wipe Down Outdoor Furniture for Storage
If you store your outdoor furniture during the winter months, cleaning it before you put it away will expedite the setup process when temperatures start to rise. Most outdoor furniture can be cleaned with little more than soapy water and a scrub brush, so why not let the kids handle it?
Organize Closets
Since you already have to get out your winter clothes and pack your spring and summer wear, now is the ideal time to clean out your closets. Categorize all shoes, clothing, and accessories, and then enlist the kids to put warm-weather items in plastic totes or garment bags so that you can dedicate your time to other autumnal tasks.
Clean Out the Pantry
The change of seasons is also the perfect time to clean out the pantry. Children can contribute by performing simple tasks, such as identifying expired foods, suggesting items to take to the food bank, wiping dust and stickiness off packaging and shelves, and vacuuming up crumbs and other debris.
Sweep and Vacuum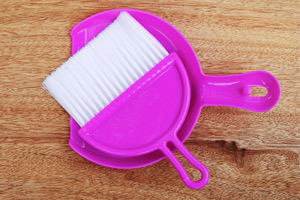 Although sweeping and vacuuming should be done on a regular basis, season changes are always a good time to do typical cleaning tasks extra thoroughly. Kids can sweep and vacuum just as well as you can; recruit them for the job, and spend your time doing other, less child-friendly tasks.
Home maintenance may seem like a never-ending chore, but there's no reason to tackle it all by yourself. Getting help from the whole family ensures that cleaning and maintenance projects won't require too much of the time you'd rather spend enjoying your favorite seasonal activities.
Our companies are backed by the Best Pick Guarantee. Call one today!