Home Inspection Services
6 Tips to Finding Your Dream Home
May 1st, 2015 by
Shopping for a house is overwhelming enough, but scouring the market for your dream home takes things to a whole new level. Though the concept of a dream home tends to inspire visions of something like a beachfront mansion with an indoor/outdoor swimming pool and perhaps a private jet, a dream home can be an affordable aspiration. The following home buying tips will help you make your family's dream home a reality.
1. Know What You're Not Willing to Live Without
Before you even begin looking at houses, your family should dedicate some time to figuring out exactly what to look for in a new home. Create a list of must-haves as well as things you'd rather not have to deal with. Keep in mind that you're trying to find your dream home—it's OK to stray from practicalities. While you certainly want to think about things like a suitable number of bedrooms, don't be afraid to consider features such as layout, the potential view from your bedroom, distance from the nearest ice cream shop, or whatever else is important to your family. Differentiate between the items on your list that are absolutely necessary and those that you may be willing to compromise on.
2. Think About Future Expansion Projects Now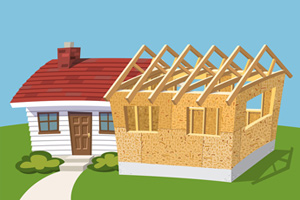 When buying a new home, plan ahead. If you know you'll want your own pool, for example, and you find a house that has everything but, determine whether the surrounding lot is large enough to build one. You can add the pool later, but only if you have the space. It's best to know what your options are before you invest in a home.
3. Be Willing to DIY
Although you shouldn't sacrifice anything your family considers truly important, the process of finding your dream home will go much more smoothly if you're flexible. Many new homeowners are intimidated by DIY home improvement projects, but with a little creativity, know-how, and trial and error, it is possible to turn a less-than-ideal house into your dream home.
4. Don't Skip the Home Inspection
It may seem like just an added cost on top of what is already a pricey investment, but one of the most important tips for new homeowners is to get a home inspection. A quality home inspector will be able to tell you up front about any potential problems with a house. Even if there are minimal issues, being aware of them at purchase can save your family trouble and money down the road.
5. Don't Forget the Neighborhood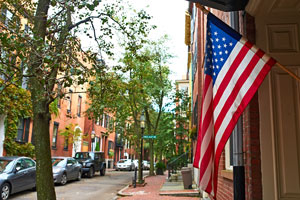 In the search for your dream home, it is all too easy to ignore the surrounding area. However, your house is not an island, and factors such as crime statistics, things to do nearby, and noisy neighbors—or even having neighbors at all—can make or break the happiness and security of your family.
6. Stand Out from the Crowd
Remember that the house you're hoping to buy was once someone else's home. Sellers like to know there's a personality behind the bids they're receiving, so find ways to differentiate yourself from every other potential buyer. Instead of bidding a round dollar amount like $265,000, make a very precise offer such as $264,973. Even if your specificity is random, it will look like you put a lot of thought into what you're willing to pay. Also consider adding an escalation clause, which gives the seller permission to raise your bid by a certain amount should somebody else offer more.
Knowing what your family values most will bring you one step closer to seeing the potential in seemingly ordinary houses. Combine that with careful preparation, a little creativity, and a lot of enthusiasm, and you can bring your dream home to life.
Quality matters when hiring for a big project. Call a Best Pick now!