Housecleaning Services
Ultimate Moving Checklist – 5 Weeks Out
May 15th, 2015 by
Planning a move can be tough and stressful, but using a checklist or guide to keep everything in order can help prevent things from becoming too chaotic. For an idea of how to keep things on track at five weeks before the move, check out the list below.
5 Weeks Before the Move…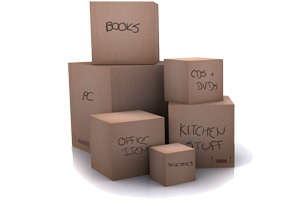 If you haven't already, now is the perfect time to call or email friends and family to inform them of your move and provide them with your updated address.
Finish gathering up all necessary packing supplies, such as tape, markers, labels, box cutters, and wrapping materials like Bubble Wrap or newspaper.
If necessary, remember to order dish boxes, mattress bags, and any other specialty moving items you'll need.
Come up with a labeling system for your boxes. Make sure you know which rooms your items will end up in, what will go into each box, and what all you're packing up.
Commit to getting rid of any items you don't want to keep but haven't thrown away or donated. If you have the time, consider holding a garage sale. You may also want to have any valuables appraised that you aren't planning to take with you.
Make sure your house is cleaned before the move—you might want to hire a housecleaning service if you don't want to tackle this by yourself. This is also a good opportunity to make an appointment to have your carpets and curtains cleaned.
For tips on what to focus on at four weeks before the move, check back next week for part three of The Ultimate Moving Checklist.
Our companies are backed by the Best Pick Guarantee. Call one today!