Painters
Don't Get the Blues: Tips to Make Paint Decisions Easier (Part 2 of 2)
September 15th, 2015 by
Choosing interior paint colors involves so much more than picking a color you like and coating a room with it. While part one of this blog series addressed how to narrow down your color selections, the tips listed below focus on making sure the hues you've chosen are the right ones.
Remember that Each Room Does Not Exist in a Vacuum
It's easy to think about the wall color of one room as its own entity, but the colors in one room should flow effortlessly into the next. Take some time to consider what it will feel like to step from room to room with the colors you prefer for each. This is another situation where the color wheel can come in handy; use it to be sure you won't have unpleasant contrasts between rooms.
Test Your Color Selections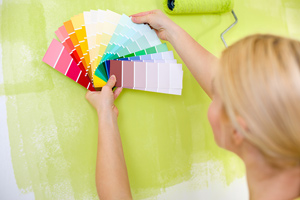 Taping paint samples to your walls is not enough. Color testing works best when you actually paint at least a foot of wall space. Do this for several of your color choices, and leave them like that for a day or two. This will allow you to get a feel for how you would react to each color at different times of day and in various lighting conditions. Testing colors is also one of the first steps for preparing to paint a room.
Paint Small Areas First
People tend to want to paint the biggest walls right away, but you're more likely to decide early on in the process if you don't like a wall color as much as you thought you would. If you start with smaller sections instead, it will be far less of a hassle to switch colors should you want to.
Add Texture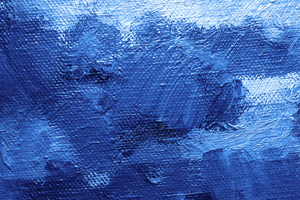 Painting is about so much more than just color. Give your interior paint job a finishing touch by taking advantage of texture, particularly if you opt to paint everything the same color. Texture adds visual interest, and it can be achieved with textured paint or by simply using different finishes of the same color. For example, applying the same color to both walls and trim may look overly uniform, but using a more lustrous finish on the trim will make the color stand out just enough to pull the whole room together.
A lot of people view playing with color as one of the most enjoyable phases of interior decorating, but with the sheer number of colors available, you can quickly get in over your head. Many professional painters offer color consultations as part of their services, so get in touch with a local Best Pick painting company if you would like additional interior paint color ideas.
Our companies are backed by the Best Pick Guarantee. Call one today!