Basement Remodeling & Additions
Your Basement Lighting Options
September 18th, 2013 by
Creating a living space in your basement can open up a world of possibilities for your home.
A room that might have once been relegated to haphazard storage—outgrown toys, old furniture, and mystery boxes that haven't been looked in since the move—can be transformed into a lovely and functional office, a cool game room with all the technological bells and whistles, or even a vibrant and inviting space for entertaining family and friends.
Whatever use you make of your finished basement, one very important piece of the design must not be overlooked: the lighting. If the lighting in the basement is inadequate or ill-suited to its new purpose, the room will never live up to its full potential. Poorly lit rooms won't attract or keep visitors for very long.
Natural Lighting
Most home improvement experts agree that natural lighting is the best base illumination for rooms. However, unless your home is built on a slope, it can be difficult to get natural light into a basement space.
In new construction, window wells can be installed to allow for more natural light in a basement that is mostly underground, but make sure to use waterproof windows and create a reliable drainage system to prevent the possibility of water damage.
visit our blog post to read more about the different styles of windows available for basements as well as different factors to consider before installing windows.
Artificial Lighting
For spaces where natural lighting is minimal or impossible, there are numerous types of artificial lighting that can set just the right tone, whether you need an energetic beam for accent lighting or a soft glow for an intimate get-together.
Ambient Lighting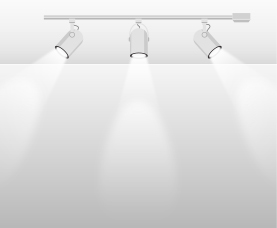 Ambient lighting is the main lighting for a room. The goal of ambient lighting is to provide general brightness so that the whole space can be seen and navigated with ease. In basements, track lighting is a useful ambient lighting choice. Its design is flexible, allowing the lights to be repositioned along the track in case you decide to rearrange furnishings within the space. Installation is fairly simple, and many different fixture styles are available at all price points.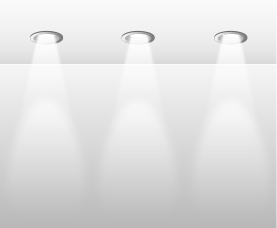 In basements with drop ceilings, overhead recessed lighting can be employed for a clean, modern look. The light is bright, and lit areas overlap to create pools of illumination, minimizing harsh glare or shadows. In addition, recessed lighting is ideal for basement spaces that will be used as activity areas. Since the fixtures do not protrude, they are less likely to be damaged by a wild pool cue or an overly spirited motion-capture video game.
Task Lighting
While both track and recessed lighting can be used for general task lighting, office and hobby areas benefit from brighter and more focused illumination provided by task lighting. Task lighting should be bright enough to prevent eye strain and should be positioned to eliminate shadows.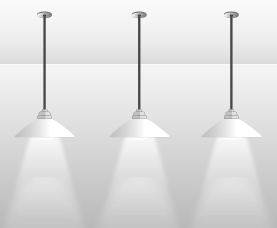 Pendant lights make excellent task lighting options. Pendant fixtures are affixed to the ceiling and suspend over areas that need extra illumination. Often hung in small groupings, pendants are available in many colors and attractive designs that also add an artistic flair to a room.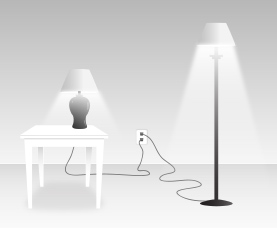 Lamps are an easy way to create task lighting as well. They come in a vast array of styles and colors and are easy to place—just unroll the cord and set them on a surface near your workspace. Another benefit of using lamps is the ease of moving or changing them to reflect the needs of your basement.
Accent Lighting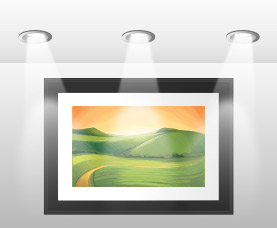 Accent lighting is pure drama. Its whole purpose is to create a focused visual appeal within a room, drawing the eye to art pieces, collections, plants, or even the texture of walls or window treatments. Generally speaking, accent lighting needs to throw three times as much light on the point of interest than the general lighting in order to properly spotlight the focal point.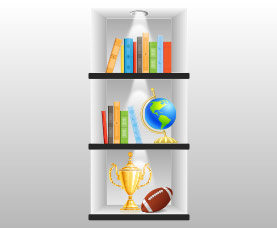 Surface mounted and directional lights are commonly used as accent lighting, throwing a very bright and narrow light path to entice the eye to follow it. Another option is linear cove lighting, which is made of thin materials and usually built in along the edges of shelves or recessed under ledges. Cove lights can be completely hidden, which means they can be worked into just about any décor style.
Giving careful consideration to your lighting plan in the early stages of your basement remodeling can lead the way toward a bright, productive future for your finished basement project.
Quality matters when hiring for a big project. Call a Best Pick now!