Movers
Ultimate Moving Checklist – Day Before Move
May 29th, 2015 by
If you've been following our weekly checklists as you've proceeded along your moving time line, you should be almost ready for your big move. However, there are a few things you'll want to make sure to do prior to the movers arriving.
The Day Before the Move…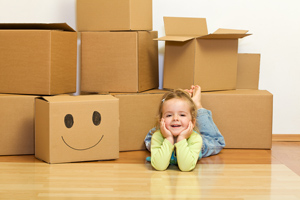 Pack any last-minute items. No matter how closely you followed our packing and moving tips ahead of time, there will inevitably be at least a few things that you couldn't pack earlier because you needed to use them during the week leading up to the move.
If you have any expensive, fragile, or meaningful items that you are uncomfortable with the movers handling, separate them from everything else and plan how they will be transported to your new home.
Make sure you have the right form of payment for the movers. For instance, if your mover does not take credit cards, you may need to visit a bank for cash or a money order.
Drop off your pets and kids with relatives or sitters. The movers will most likely be arriving early the next morning, so it is easier to have the children and pets already taken care of and out of the way.
Check all closets, drawers, and cabinets to make sure that everything has been cleared out. Not only do you want to make sure that you don't leave anything behind, but it is also much harder for movers to haul nightstands or dressers if the drawers are not empty.
Ensure that all boxes are labeled properly and grouped together logically so that it will be easy for you and the movers to figure out where to unload them.
Dispose of any trash that you've accumulated as you've been sorting and packing your belongings. It will be one less thing to worry about taking care of when the movers are there, and it will clear up a bit of extra room so that the movers will have more space to maneuver.
While your moving preparation may be complete, it is still important to know what to expect on your actual moving day.
Quality matters when hiring for a big project. Call a Best Pick now!