Landscaping
Treat the Earth to a Green Halloween
October 23rd, 2013 by
Halloween should be scary, but not for the environment—this year, start treating the earth to a "green" Halloween.
Once your little ghouls and goblins have hung up their treat bags for another year, try using variations on the tips below for other, not-so-scary holidays.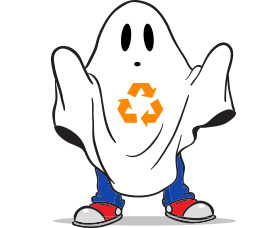 Costumes
Reuse: Wear a costume from last year, or swap old costumes with a friend or neighbor.
Repurpose: Create a new, unique costume from things you have at home or from your local thrift store.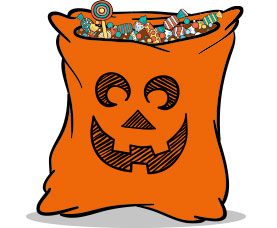 Candy Bag
Reuse: Buy a reusable bag to carry your candy this year and next.
Repurpose: Decorate an old pillowcase into a proper Halloween bag for your child to carry for years.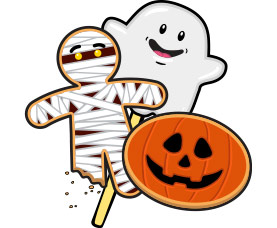 Treats
Shop locally: Find a local candy store that specializes in handmade treats.
Raise awareness: Hand out fair-trade chocolate from Global Exchange to satisfy sweet tooths while supporting ethical farming practices.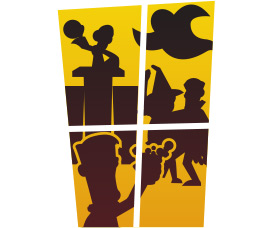 Halloween Party
Shop locally: Buy locally grown food for your Halloween party.
Raise awareness: Avoid individually wrapped treats, and set a table with healthy, homemade goodies.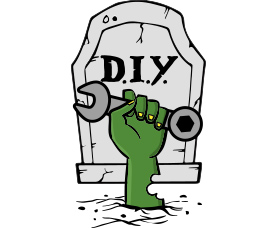 Decorations
Repurpose: Find things from nature to decorate your home, or start an arts and crafts project with your kids to use things around the house to create scary Halloween decorations.
Reuse: Buy decorations that you can use year after year, and buy recyclable or recycled items when possible.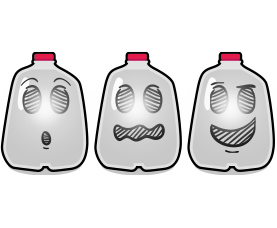 Lighting
Reduce energy: Low-voltage lighting provides an energy-efficient way to enjoy exterior lighting, save money, and reduce energy waste. For example, use LED lighting to transform the outside of your home into a spooky scene.
Reuse: Before recycling old milk jugs, draw ghostly faces on them to make decorations for your porch. Use energy-efficient lights to illuminate the ghost face you create.
Our companies are backed by the Best Pick Guarantee. Call one today!