Window Cleaning & Pressure Washing
Meet a Best Pick Reports Researcher: Nathaniel
July 14th, 2015 by
The initial idea behind Best Pick Reports was simple: go straight to the source—homeowners—and gather invaluable data on company performance in a variety of categories. What began as a door-to-door review aggregation service is now backed by a robust database of hundreds of thousands of unbiased reviews, covering over forty different categories and spanning across eight major metropolitan areas. As the voice behind our data, our in-house researchers conduct thousands of phone interviews each year to ensure our recommendations are second to none—and now we're turning the spotlight on them. Through our "Meet a Best Pick Reports Researcher" series, we hope to give you some insight into the men and women behind the phone calls.
Meet Nathaniel
What's your favorite thing about your job?
I get to talk to America.
What qualities do you think make for a good researcher?
A cool head and the ability to talk and talk and talk and talk and talk.
Is there anything you were surprised to learn about home services during your time as a researcher?
I never knew of the existence of outdoor living spaces.
Before working at Best Pick Reports, what was the most unusual or interesting job you've ever had?
In high school, I scooped ice cream with a clown. His legal name was Joy The Clown as was such on his military I.D. He claimed he owned a Cadillac limo that was previously owned by a Kennedy, and he claimed he was in a secretly made Beatles movie with John Lennon.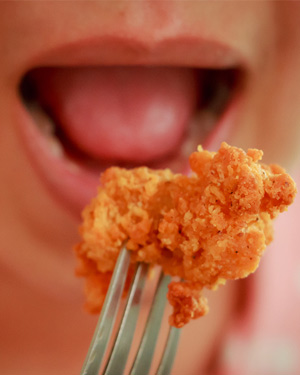 Where did you grow up?
I come from Gainesville, Georgia, where it's illegal to eat fried chicken with a fork.
If you could apprentice in one service category for a week, which would you choose? Why?
Pressure washing. Have YOU ever pressured washed a house before?? It's really fun!
If you were stuck on an island, what three things would you bring? Why?
My wife and my two cats. They're all I really need to be entertained.
What is the best movie you have ever seen?
I know I should probably put some French New Wave or film noir mumbo jumbo, but I'm a sucker for romantic comedies. Sleepless in Seattle—all the way.
What is your personal philosophy?
All things must pass.
Our companies are backed by the Best Pick Guarantee. Call one today!