Security Systems
Don't Let Crime Ruin Your Holiday: Protect Your Home During Winter Vacations
December 23rd, 2015 by
Millions of Americans travel during the holidays, and without the necessary home security precautions, they could be taking a large gamble. According to the FBI, over 1.2 million household burglaries occurred in 2013 alone. The average financial loss was $2,315 per household, but the sentimental value of the items and the emotional toll are immeasurable. Fortunately, there are ways to protect your home and ensure your peace of mind.
Before Bon Voyage
Investigate vulnerable spots. Thoroughly check the perimeter of your home for any weak spots in the security. Sliding doors or windows without locks or grates give thieves easy access to your home. Be sure to rectify any problems before your vacation. You can even check with your insurance company to see if they offer any discounts on security items like window grates or bars.
Keep a clear view. Shrubs and trees add great curb appeal to a home, but if they are too thick or high, they provide burglars with a hiding place. Keeping the greenery trimmed is an ideal safety measure.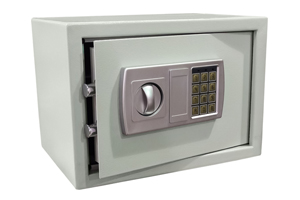 Secure valuables by obscuring them. If intruders do enter your home, make sure they can't access important and valuable items. A safe or a hidden safety deposit box is one of the twelve keys of home protection. Jewelry, important documents, and even spare car keys (so thieves won't steal your car) should be stored in safe places.
Rethink your tweets, posts, and pics. It may seem innocent enough to inform friends and family members of your vacation plans, but avoid doing so on social media—at least until you return—because the information may end up in the wrong hands. Posting pictures while you're vacationing is also a dead giveaway for home intruders.
Call the cops. Consider contacting the police if you will be gone for an extended period of time. Some departments may periodically check on your home for you while you're away.
Shut off your water. Though you may think the chances are slim, it is possible for your pipes to burst or leak while you're on vacation. Before leaving, consider cutting off the main water supply in your house to prevent a costly disaster.
While You're Away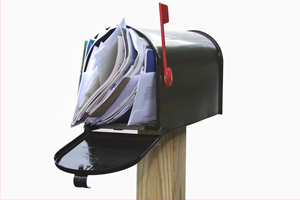 Have the mail picked up. It's never a good idea to leave important bills and letters in the mailbox for extended periods of time. Instead, have a trustworthy neighbor or friend pick up any mail or packages while you're away, or consider having your mail withheld at the post office.
Keep up appearances. To keep your home from looking vacant, have someone continue with the outside maintenance, like removing the snow from your driveway. Also, ask a neighbor to remove any flyers that may have been left at your doorstep or on your mailbox.
Hire a house sitter. If you don't know your neighbors very well, you may not want to impose on them while you're away. Hiring a house sitter may be a better option for protecting your home. Whether it's a young family member or a professional, he or she can take care of the home and do other tasks, like water the plants and care for your pets.
Watch over the house with home automation. With "smart" gadgets and devices, you can automate your home. You use your smartphone to turn on the lights and check the motion and security sensors from your vacation destination. Some security systems also allow you check the home's temperature and lock the doors through an app.
These home protection tips are simple and easy to implement. Taking the time to thoroughly prepare and secure your home will provide the assurance you need to truly relax and make your vacation more enjoyable.
Our companies are backed by the Best Pick Guarantee. Call one today!