Chimney & Fireplace Work
Don't Get Burned: Learn about the National Fire Protection Association
July 8th, 2015 by
The National Fire Protection Association (NFPA) is an organization with deep roots in the fire safety industry. It's the go-to resource for firefighters, wildland fire agencies, chimney sweeps, and electricians. The resources the NFPA provides to contractors and the data it releases to the public make this fire protection association essential for home fire safety.
What is the National Fire Protection Association?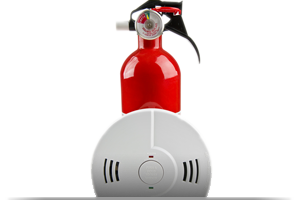 Founded in 1896, the NFPA began when several national organizations in the electrical community gathered to create a standardized fire and electrical safety policy. Before 1896, there were five different electric standards in the US alone, which caused confusion and had the potential to lead to dangerous problems. The policies created by the formation of the NFPA set a precedent for fire safety regulations that continues to this day.
Why Should the NFPA Matter to Homeowners?
Fire safety studies can prevent accidents and fatalities. The NFPA has a research and statistics database of information that can be especially helpful for homeowners. The NFPA reports on various aspects of US fires, like which home appliances cause the most fires and how often poor craftsmanship, like faulty wiring, contributes to fires. These reports can help homeowners make wiser choices when buying items for their home or when hiring a contractor.

The NFPA has in-depth policies. The NFPA has over 300 codes and standards for fire safety. These policies are available online and include household safety policies for sprinkler systems, fire extinguishers, electrical work, fire alarms, furnaces, and more. The policies are regularly reviewed and updated to ensure homeowners that their contractors are abiding by the latest fire safety regulations.

NFPA training keeps households safe. The educational resources offered by the NFPA keep contractors and other professionals well informed. The NFPA offers conferences, seminars, online courses, webinars, and training videos as well as certifications like Certified Electrical Safety Worker (CESW) and Certified Fire Protection Specialist (CFPS). These NFPA-certified professionals are able to properly address fire safety issues in a home.

The NFPA offers safety resources. Homeowners who are looking for more fire safety information should consider the NFPA website. The organization's tips can help homeowners create a fire escape plan and an emergency kit. There are also safety tips for smoke alarms and fire extinguishers. Additionally, the NFPA has an educational branch geared towards children—Sparky the Fire Dog visits schools to teach children about fire safety.
In addition to certifications and educational resources, the National Fire Protection Association also produces two publications: Fire Technology and the NFPA Journal, which are helpful for the industry and the public. For fire safety tips and information, the NFPA is an invaluable source.
Quality matters when hiring for a big project. Call a Best Pick now!