Housecleaning Services
Bacteria Lives There??
August 3rd, 2015 by
When it comes to keeping your home sparkling clean, you might be surprised to learn that your home cleaning routine may be missing more than a few spots. Some of the dirtiest places in your home are often touched but don't appear dirty and can accumulate much more bacteria than you might think. Keep an eye on these often-overlooked dirt magnets in order to make sure your home is as clean as can be.
Kitchen Bacteria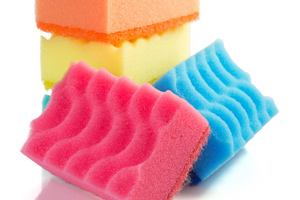 Dishcloths and rags, your first line of defense against dirt, are fairly dirty themselves. To keep your cleaning implements in shape, toss your sponges—make sure they're wet first—in the microwave for about two minutes once a day, and replace them regularly. Put rags through the wash cycle.
Stove knobs and surrounding areas are often overlooked, even when the surrounding counters and stovetops are pristine. Clean off the sides of the stove with oven cleaner, and run over the surrounding areas and floor with an all-purpose cleaner. Wipe knobs off with soapy water.
Kitchen sinks are often home to food particles left over from dishes that have been rinsed or left to soak. Scrub the sides and bottom of the sink bowl at least twice a week, and pour a little bleach down the drain once a month. Remember to clean the sink strainer, too.
Bathroom Bacteria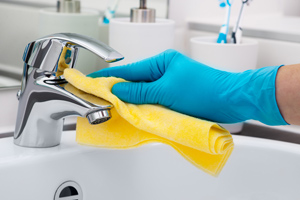 Toothbrushes and toothbrush holders, since they're usually kept next to the toilet, can develop a buildup of the unsanitary particles left in the air after you flush. Replace your toothbrushes often, and put your toothbrush holders through the dishwasher on a regular basis. If you don't have a dishwasher, use water mixed with soap or with a small amount of bleach.
Bathtubs tend not to be cleaned as often as is ideal—in particular, the pipes of whirlpool tubs can breed a surprising amount of bacteria. It's best to dry the inside of your tub off after each use and disinfect it regularly with cleaner or bleach. If you have a whirlpool tub, clean out its pipes on a regular basis.
Faucet handles are teeming with bacteria—after all, you can't wash your hands before you turn them on. Clean them daily with disinfectant spray or wipes.
Around the House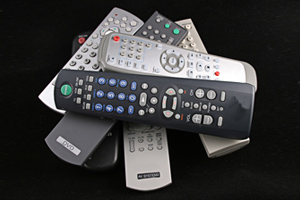 Handles and switches are generally dirtier than they look, since they're used so often but don't usually appear to be dirty. Give them a pass with a clean cloth or wipe during your usual cleaning routine.
Remote controls are another innocuous-yet-dirty magnet for bacteria; they're touched often and can come into contact with food, sweat, and dirt from surrounding furniture. It's a good idea to run a disinfectant wipe over your remote regularly, and remember to wash your hands before you pass it around.
In general, the trick to stopping bacteria from building up in unexpected places is to look for spots in your home that are touched or used often but that tend not to show signs of dirt. Remember to wipe these places down regularly, even if they seem clean—or hire a reliable housecleaning service to keep your whole home shipshape.
Quality matters when hiring for a big project. Call a Best Pick now!