Home Maintenance
8 Questions You Should Ask Before Buying a Home
May 11th, 2015 by
Buying a home can be a daunting experience, especially for first-time buyers. In addition to all of the financial concerns of the home-buying process, you have to worry about the condition of the house itself. A home inspection can bring a number of issues to light, but there are a few things you should always make sure to address before committing to a property. Deal breakers will be different for every homeowner, but here are a few common ones: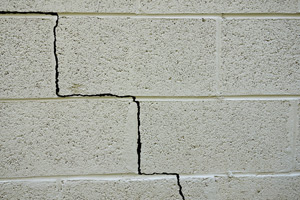 Is the foundation in good shape? A good inspector will be able to tell you if the foundation is in good condition and can point out any cracks or crumbling, which can indicate a settling foundation. Not only can foundation issues be costly, but they can also lead to issues throughout the rest of the home as well as signify issues with the ground beneath the house. It is important that you are aware of any issues that exist before purchasing a home so that you can weigh the cost of repairs into your purchasing decision.
Is the home on a septic or sewer system? While your utility bills will be lower if you are on a septic tank, the maintenance of a tank will require costs that are not an issue for homeowners on the sewer line. Septic tanks need regular inspection and pumping, and the drain field in the yard may affect future landscaping projects.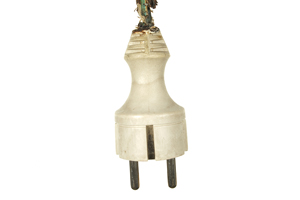 What about the stuff you can't see? If you are buying an older home, it may need some electrical or plumbing help. Depending on the age of the home, you may need to install extra outlets and light switches to accommodate modern technological needs, or the house may even have old wiring that needs to be updated. You also want to make sure that the plumbing in the house is in good working order and that the water is running clear and with satisfactory pressure. These are areas of the house that homeowners sometimes fix themselves to try to save money, so be wary of homes with DIY solutions that may not be up to code. The costs of addressing electrical and plumbing concerns can range widely, so be sure you know ahead of time what you are getting into.
How old are the appliances that come with the house? If the seller is including any appliances like a refrigerator, a range, or a dishwasher, you'll want to know about them. You should ask if there are current warranties, when they expire, and if the units have been regularly serviced. Include larger mechanical fixtures in your inquiry: garage doors, water heaters, furnaces, and air conditioners also come with warranties and require maintenance, so cover all of your bases.
What does the roof look like? No one wants to move into a house only to have to replace the roof immediately. Work with your home inspector to make sure that roofing materials appear to be in good shape. If the roofline is sagging, the entire structure underneath the shingles is in poor condition and will need to be repaired, if not replaced.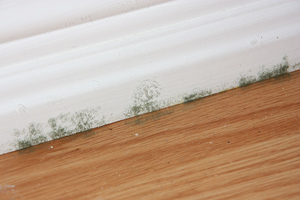 Is there mold in the house? If there is mold in a home you intend to buy, ask your inspector to find out what the source is and how much it would take to repair. Prolonged dampness will lead to mold and rot, so you want to mitigate the issue if at all possible. If there is significant mold already in the home, it can be a sign of waterproofing or drainage issues, and remediation can be costly.
Has there ever been a pest infestation? Pests such as termites, carpenter ants, and carpenter bees can do major damage to woodwork in a home, causing both structural and cosmetic issues. A home inspector should be able to point out damage, and assuming you buy the home, your seller should provide you with documentation for any termite bonds and existing pest control contracts.
Has the house been through a major disaster? Fire and water damage can severely affect the structure of a house. Find out if disaster recovery has been done on your home to ensure that previous disasters have not created any ongoing issues. Water damage caused by flooding can lead to lingering rot and mold.
Remember to consider the cost of any issues that come up in the home-buying process. Once a home inspector has turned up a big-ticket item, you may be able to negotiate with the seller to get it repaired as part of the contract on the house. If the seller won't negotiate, you will have to make the call: Is the item a deal breaker, or are you willing to take on the task of handling it yourself? Learning about the house before you close the deal lets you go in with your eyes open and avoid those unwelcome surprises.
Quality matters when hiring for a big project. Call a Best Pick now!