Kitchen & Bathroom Remodeling
What It Means to Be a NARI-Certified Professional
July 10th, 2015 by
Because a lot of time and money goes into even the smallest remodeling projects, it is critical that homeowners make sure their remodeling contractors have enough experience and know-how to do a professional job. As probably the most well-known professional organization for remodelers, the National Association of the Remodeling Industry (NARI) offers its own certification program. Homeowners who hire NARI-certified professionals can rest easy knowing their remodeling projects are in very good hands.
How Does a Contractor Become NARI Certified?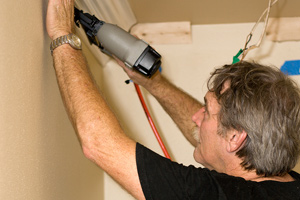 Remodeling professionals who desire NARI certification must apply for it by submitting detailed information about their skills, training, experience, education, business practices, community service, and involvement in industry organizations. If the NARI Certification Board determines that an applicant has at least five years of relevant experience, meets certification requirements, and complies with NARI's ethical and quality standards, he or she is then required to pass a written exam. NARI-certified home remodeling contractors are expected to maintain certification by earning
a set number of continuing education credits each year.
NARI Certifications
NARI contractors hold one or more of the following certifications: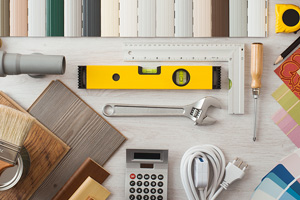 The Certified Remodeler (CR), Certified Remodeler Specialist (CRS), and Certified Remodeler Associate (CRA) certifications all indicate a professional can perform services related to remodeling. Certified Remodelers are able to perform complete remodels, whereas Certified Remodeler Specialists specialize in a specific type of remodeling work, such as plumbing systems or roofing. A Certified Remodeler Associate is a professional who does not provide remodeling services directly but is still a valuable part of the remodeling industry;
architects and product manufacturers, for example, can acquire the CRA certification.
A Master Certified Remodeler (MCR) is a Certified Remodeler who has gained prestige by holding the CR certification for at least ten years in a row as well as at least one other NARI certification. Master Certified Remodelers have also demonstrated dedication to their communities or local NARI chapters.
As the title implies, a Certified Kitchen and Bath Remodeler (CKBR) specializes in remodeling kitchens and bathrooms.
The Green Certified Professional (GCP) designation identifies a contractor who incorporates "green" practices or materials into his or her remodeling work.
A Certified Lead Carpenter (CLC) is a remodeling professional whose capabilities extend far beyond the remodeling work itself. Those who hold this certification are experts at every aspect of a remodeling project, from following safety protocols to interacting with customers and scheduling.
The Certified Remodeler Project Manager (CRPM) designation is similar to the CLC certification in that both apply to individuals who know how to manage all the pieces of a remodeling project. The distinction is that while Certified Remodeler Project Managers do help with the physical work, they tend to take more of a supervisory role than Certified Lead Carpenters.
A Universal Design Certified Professional (UDCP) is able to perform design services in addition to remodeling services.
The NARI certification process is intended to make it easier for homeowners to select remodeling professionals who will be able to complete quality projects that are built to last. The team at Best Pick Reports verifies NARI certification status for you, so be sure to look for a NARI-Certified Best Pick company for your next remodeling project.
Our companies are backed by the Best Pick Guarantee. Call one today!