Water Damage & Mold Remediation
What an IICRC-Certified Contractor Can Offer Your Home
July 27th, 2015 by
This article was crafted with the help of Jim Bauer of PuroClean Restoration Specialists.
In 1972, Ed York formed the International Institute of Carpet and Upholstery Cleaning Inc. (IICUC) as a way to establish and promote standards and certifications for the inspection, cleaning, restoration, and installation industries. Today, the former IICUC is called the Institute of Inspection, Cleaning and Restoration Certification (IICRC) and is internationally recognized as a trusted source for setting industry standards.
While all of this may sound good, you might ask: How does the IICRC help me—the average homeowner? To answer this question, we spoke to Jim Bauer. Jim is the owner of Dallas-based PuroClean Restoration Specialists, a company certified by the IICRC that specializes in water damage and mold remediation.
How Does a Contractor Become IICRC Certified?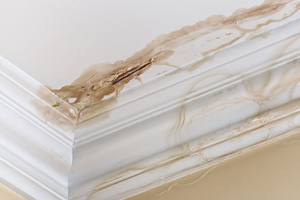 The IICRC offers cleaning, inspection, and restoration courses, and within those three groups, there are different types of certification available based on the profession and area of focus. In order to become certified, the contractor needs to successfully complete a class and receive a passing grade on the standardized exam. "IICRC-certified contractors also make an organizational commitment to what I would call operational competency and excellence—a willingness to maintain a professional attitude in our conduct and our daily business and to provide the consumer with the highest degree of professionalism possible," Jim adds.
"Once contractors becomes certified, they are responsible for attending additional IICRC courses, taking refresher classes, or, in some instances, attending industry trade shows or conventions," Jim says. Certified contractors have many different ways to demonstrate to the IICRC that they are committed to the standards and practices set forth by the organization.
Companies in the cleaning, inspection, and restoration industries can also become IICRC Certified Firms. Certified Firms are required to renew their status annually, which includes providing proof of general liability coverage. "That may sound like a small requirement, but it really is an indicator of the professionalism, competency, and commitment level of a restoration firm," Jim says. "Many companies operate without general liability protection, which could expose their customers and their customers' properties to some significant risk."
Why Should a Homeowner Choose an IICRC-Certified Contractor?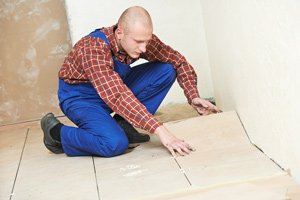 You can safely assume that a property damage emergency wouldn't put a homeowner in the best of moods. "If you're experiencing a property damage situation, you would like to believe that whoever is responding to your emergency is capable, competent, and committed to helping you and addressing your problem in a professional way and with the best practices available. But that's not always the case," Jim warns. By choosing a certified IICRC contractor, homeowners can rest assured that the contractor will employ the industry's best practices when handling their property damage situation.
Another bonus to hiring an IICRC-certified contractor is the ability to contact the organization if something happens to go wrong with the project. "The IICRC has a customer-complaint procedure for resolving issues," Jim explains, "so if there is a problem with the service provided by an IICRC contractor, then the homeowner can reach out to the IICRC and express their problems, questions, and concerns. Homeowners can have the confidence that it's going to be handled professionally by a third party with a goal of resolution."
 What Should Homeowners Know Before They Hire an IICRC-Certified Contractor?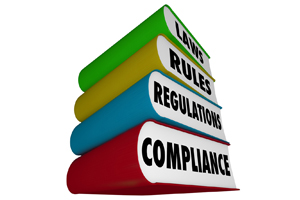 "An IICRC-certified contractor or company subscribes to the industry's best practices, so by hiring one, the homeowner has taken some of the risk and guesswork out of the situation," Jim says. The IICRC publishes detailed and lengthy books that are updated periodically. These manuals outline the professional standards used by the IICRC and serve as a guide for contractors certified by the organization. The IICRC manuals of professional standards also provide the insurance and restoration industries with a common set of rules that all parties can follow.
How Does the IICRC Benefit Restoration Companies?
When Jim started his company, he immediately sought to become an IICRC-certified firm that same year. "We're proud of our certifications. We want homeowners to know that we care, that we go beyond what most firms do, and that our guys are certified in multiple specialties. When our employees arrive at their property, they are trained, educated, and competent, and they're going to perform the job differently than companies that don't have that educational background."
An IICRC certification allows contractors to set themselves apart from other companies in the industry as well as associate their work with a quality standard that is recognized globally. Homeowners can feel confident that a company with IICRC-certified employees will provide them with the level of service necessary to complete the job successfully.
This spotlight article was crafted with the help of PuroClean Restoration Specialists, a Water Damage & Mold Remediation Best Pick in Dallas. While we strive to provide relevant information to all homeowners, some of the material we publish may not pertain to every area. Please contact your local Best Pick companies for any further area-specific advice.
Quality matters when hiring for a big project. Call a Best Pick now!