Shutters, Shades & Blinds - Custom
The Most Effective Types of Blinds and Shutters
January 22nd, 2014 by
You've selected the perfect furnishings and floor coverings for your living room or bedroom, but it still feels like it needs a little something. Just like the perfect accessory to a nice outfit, blinds or shutters give a finished, polished look to a room.
Beyond aesthetics, adding window treatments allows you to prevent those perfect furnishings and rugs from fading and keeps prying eyes from stealing your carefully cultivated style.
What Are the Best Opinions for Blinds and Shutters?
Blinds/Shades
Blinds are the most common window covering and owe their popularity to being available in a wide range of materials and prices, as well as being easy to acquire and not overly complicated to have installed.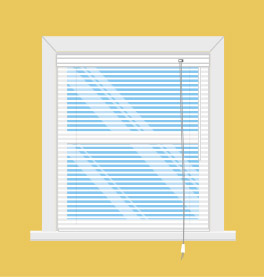 Standard Blinds
Window blinds are generally more effective in the summer than in the winter because of the numerous openings between the slats.
While they can be turned to control sun exposure and help with cooling by allowing airflow, their open structure makes it hard to control heat loss in cold weather.
According to the US Department of Energy, highly reflective blinds can reduce heat gain by 45 percent when closed and lowered on a sunny day.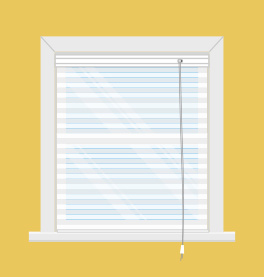 Cellular Shades
While they interfere with air circulation, cellular shades, also called honeycomb shades for their honeycomb-shaped cells, have excellent insulation properties. Numerous manufacturers offer single-, double-, or triple-cell cellular shades.
The honeycomb structure of the blind traps air within, blocking out excessive heat or cold and helping to keep interiors warmer in the winter and cooler in the summer.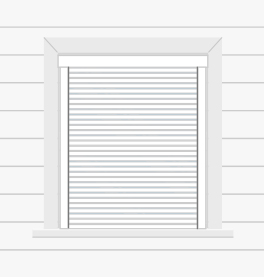 Exterior Roller Blinds
People are mostly familiar with interior blinds, but there are also exterior blinds that are manufactured for greater weather resistance and durability.
Made of wood, steel, aluminum, or vinyl, exterior roller blinds are mounted above the window and guided by side channels as they're raised or lowered.
When completely lowered, their slats meet to help block out sunlight and decrease the heat in the room. They must be partially raised to allow air and daylight to enter through windows, which unfortunately also allows for some heat gain.
Shutters
Interior and exterior shutters are both good choices for improving energy efficiency. Interior shutters are valued for the visual interest they bring to a room, while exterior shutters draw the eye by providing a contrast to the siding of the home.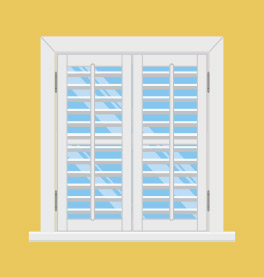 Interior Shutters
Louvered models of shutters will block some radiation while allowing for natural light to enter and fresh air to circulate around the room, keeping it from getting too hot.
However, like window blinds, louvered shutters on their own don't provide much barrier against the chill of winter, and they should be used in combination with other window treatments to ward off heat loss when the outside temperature begins to drop.
Solid shutters, however, can provide year-round benefits. When fitted tightly against the window frame, this shutter creates an insulating air space between itself and the window, and when opened in good weather, it still allows for good fresh-air circulation.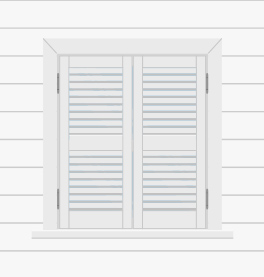 Functional Exterior Shutters
Exterior shutters require special mounting, drainage, and hinging to ensure they are properly integrated into the structure of the house.
However, once properly installed, they offer many advantages—including added security and protection from the weather—and since most exterior shutters require their crank or motor to be operated from inside the home, they can be used daily with ease.
As you shop for blinds and shutters, you may see numbers or designations used to rate and compare the effectiveness of various styles and brands of blinds, shades, and shutters. The chart below explains some of those designations and why they are important to your final selection.
| Term | What It Measures | What To Look for |
| --- | --- | --- |
| R- Value | Insulation efficacy | Higher number is better |
| Shading Coefficient | Heat gain of window with treatment vs. a bare window | Lower number is better |
| UV Transmittance | Amount of UV radiation admitted, expressed as a percentage | Lower percentage is better |
| Sound Absorption | Amount of sound absorbed | Higher number is better |
| Visual Transmittance | Amount of visual light let in | Select by preference |
Quality matters when hiring for a big project. Call a Best Pick now!