Gutter Cleaning
No Bones About It: 10 Must-Do Fall Maintenance Tasks
October 22nd, 2015 by
With the changing of the seasons comes a new set of maintenance tasks for you to perform on your home. You will want to make sure that everything is in good condition and ready to handle the colder months before winter comes along. Stay on top of these fall home maintenance duties to keep your home warm and cozy and to minimize the risk of major issues.
Indoor Maintenance Tasks
1. Get your furnace tuned up. It's about time to change over from the air conditioning system to the heater. Ensure that dirty filters get replaced, and consider hiring a professional to make sure your furnace is up to the task. A properly serviced system will be more efficient than one that needs work.
2. Have your fireplace inspected. Having a fire indoors is a great way to keep warm and cozy in the winter months, but it is important to ensure that your chimney and fireplace are in good repair before you light the first fire. Have someone come out and make sure that your chimney is clean and completely sealed to avoid the risk of a house fire.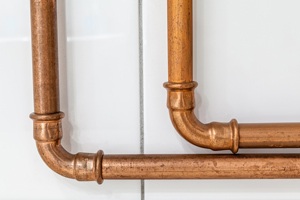 3. Prep your pipes for cold. Make sure that pipes along exterior walls are in good condition, and consider protecting them from the cold using pipe sleeves or insulation. Not only will this help prevent pipes from leaking or bursting due to the cold, but it will also save energy costs by keeping heat from leeching out of your hot water when you use it.
4. Store your summer stuff. Outdoor furniture, lawn care tools, and summer decorations all need to come inside. Make sure that you drain the fuel from gas-powered tools like weed whackers and lawn mowers before storing them away. Ensure that everything is clean and stored in a dry place, such as an outdoor shed or your garage, to keep mold, rust, and rot from taking hold.
Outdoor Maintenance Tasks
5. Plug the leaks. Hot summer conditions can do a number on weather stripping and caulking on the outside of your home. Ensure that all gaps and cracks around windows, doors, and incoming pipes and wires are sealed and in good condition.
6. Clear out the gutters. Fall can be rough on gutters, especially if you live in a wooded area. Make sure that your gutters are in good condition by cleaning out clogs, inspecting for rust and damage, and ensuring that your downspouts are diverting water appropriately. Consider installing shields or mesh guards to keep debris from becoming a problem as the leaves begin to fall.
7. Light up your walkways. Winter days are shorter and nightfall comes early. Make certain that guests have a safe and welcoming way to get into your house by ensuring that all porch lights are functional and that your front path is well lit. Many solar-powered outdoor lighting choices are available and can keep you out of total darkness in an energy-efficient way.
8. Paint the house. Take advantage of cooler weather and lower humidity and give your house a paint job. If you see bubbling, cracking, or peeling on your exterior paint, it's a sign that you need a new coat. Paint protects siding and wood trim from the elements, so you want to ensure that yours is in good condition.
9. Inspect the roof. Winter weather can be particularly rough on a roof, so be sure that yours is in great shape before the snow and ice have a chance to make things worse. Keep safe by hiring a professional to inspect your roof and do any necessary repairs and maintenance.
10. Manage your plants. Inspect all the trees in your yard for dead branches and trim them away to keep them from falling and damaging your property. Now is also the time to divide and move perennials, plant certain types of trees and shrubs, and add some color to your yard by planting flowers that bloom in the fall.
Keeping an annual home maintenance schedule is a great way to ensure that you don't miss anything important as you transition from season to season. Winter, spring, summer, or fall, we have you covered.
Quality matters when hiring for a big project. Call a Best Pick now!