Chimney & Fireplace Work
How to Prep Your Home for Thanksgiving
November 3rd, 2015 by
If you're hosting Thanksgiving this year, you may feel a little overwhelmed by the number of tasks to complete before the big day. Before you throw your hands up in frustration, however, try to think of this event as just another gathering of family and friends—albeit a bit larger than normal. Read on for some tips to make the process easier and ensure that your holiday goes off without a hitch.
Getting the House Ready for Guests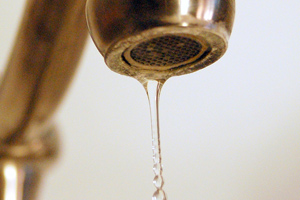 The big meal might take the top spot on your Thanksgiving checklist, but when it comes to preparing for a house full of people, don't forget to make sure that all of your home's major systems are working. The last thing any host wants to contend with is an HVAC system failure or a major plumbing problem. Schedule a furnace inspection in the fall, before the temperatures start to drop. A Best Pick HVAC contractor will be able to take a look at your furnace and spot—and repair—any potential problems. If you've noticed any leaky faucets or slow drains, call in a Best Pick plumber to investigate before any guests arrive.
Cleaning and Organizing
You're probably familiar with spring cleaning, but it's just as important to revisit those tasks when the weather turns cooler. Fall cleaning involves many of the same tasks as spring cleaning—washing windows, cleaning window treatments and upholstered furniture, and wiping down walls and cabinet doors—but this is also the time to add in some seasonal tasks. Do a visual inspection of your home's doors and windows to ensure that the weather stripping is in good shape. If it's not, your heating system (and your wallet) will be working overtime all winter to compensate for the warm air escaping through the cracks. Replace weather stripping and recaulk as necessary. If you have a fireplace or wood-burning stove, contact a Best Pick chimney and fireplace contractor to schedule a chimney cleaning and inspection before building the first fire of the season. Check out this fall cleaning checklist for a more comprehensive list.
Another important part of preparing for a holiday is organizing your house with guests in mind. This is the time to tackle the clutter that results from everyday life.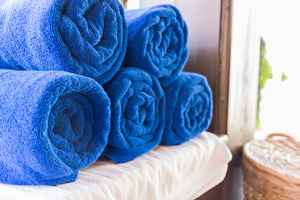 Sort through the mail that has piled up on the kitchen countertop.
Clear off coffee tables and ottomans, and arrange extra seating so that guests have plenty of comfortable places to perch.
Organize kitchen cabinets so that coffee-making supplies and snacks are easy to find.
Stock bathrooms with plenty of extra towels and toilet paper.
Consider equipping bedrooms and hallways with night lights to help overnight guests find their way in the dark.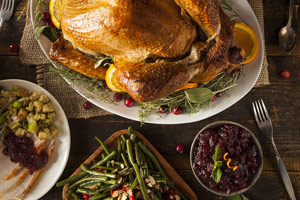 Hosting a big holiday dinner doesn't have to be stressful. Be sure to leave yourself enough time to get through your list, and try to be honest with yourself about priorities. If the big bag of clothes that you culled from the closet to donate stays in the trunk of your car until after Thanksgiving, no one will ever be the wiser. It's more important to make sure that your guests don't run out of clean towels. Think about what would make you feel welcome as a guest—that's what hospitality is, after all. Once your home is ready for guests, all you'll have to do is set your Thanksgiving table and make sure you don't burn the turkey.
Our companies are backed by the Best Pick Guarantee. Call one today!