Chimney & Fireplace Work
Hidden Dangers in Your Chimney
August 31st, 2015 by
This article was crafted with the help of Jeff Peterson of Potomac Services.
With the cooler months approaching, it's important to make sure your fireplace and chimney are in good working order. We talk with Jeff Peterson from the DC area's Potomac Services about important chimney maintenance and tips.
Install a Chimney Cap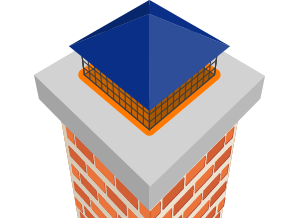 Chimney caps keep out animals and rain in addition to leaves and other debris. Jeff cautions, "When a home is originally built, the builder does not consider the chimney cap his responsibility; that is the homeowner's responsibility," so be sure to make chimney cap installation a priority if your chimney is currently uncovered. Any unwelcome creature, substance, or material that enters the chimney can cause damage or become a fire hazard.
Get Regular Chimney Inspections and Cleanings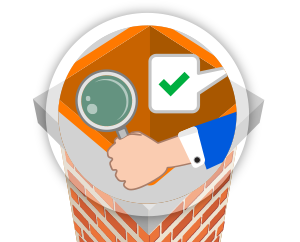 "Cleaning a fireplace is removing the buildup of creosote from the firebox, the smoke chamber, and the flue," Jeff explains, so scheduling annual inspections and sweeps is the real key to preventing creosote dangers like chimney fires. Jeff encourages homeowners to get familiar with the professional standards of the Chimney Safety Institute of America, and he adds, "A certified professional can sweep your system and diagnose any potential safety problems."
Take Care of Your Flue Tiles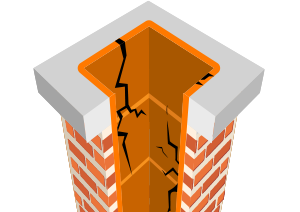 "As a home ages, the clay flue tiles can shift and separate, creating holes that allow carbon monoxide to travel throughout the system, which poses a risk to the homeowner," Jeff warns. "The flue is really a vent, and you've got to make sure that the integrity of that vent is good." The best way to prevent damage to your flue tiles is by following the above tips, but if you do find yourself with compromised tiles, they can be replaced or relined to ensure your flue continues operating correctly.
While a fireplace is a beautiful and cozy addition to your home, it does require diligence in order to remain safe. Fireplace and chimney safety all comes down to preventative maintenance. By installing the proper equipment and having regular inspections and sweeps, you can enjoy your fireplace with the peace of mind that you and your property are secure.
This spotlight article was crafted with the help of Potomac Services, a Chimney & Fireplace Work Best Pick in Northern Virginia and Maryland. While we strive to provide relevant information to all homeowners, some of the material we publish may not pertain to every area. Please contact your local Best Pick companies for any further area-specific advice.
Our companies are backed by the Best Pick Guarantee. Call one today!