Window & Door Replacement
Choose the Best Styles for Your Exterior Doors
May 9th, 2014 by
Exterior doors are the gateway to a home—their look and style can contribute greatly to the overall feel of the house. Whether you're looking for elegance, a pop of color, or a unique design, there is a style available to achieve your vision.
Style Considerations
The architectural style of your home should be considered when buying exterior doors. Choose a style that will complement the home's design. For example, panel doors are well suited for Craftsman-style and Colonial-style homes, whereas flush doors may look best on a modern home. Hardware for the handles, locksets, knocker, and kickplate can also be selected to match the home's decor.
Glass inserts, known as lights or lites, can be incorporated to enhance the entryway, especially at the front door. Lights can be rectangular or another shape, like an oval or fan, and the glass can have textured designs. Windows on the sides of the door are called sidelights, and a window above the door is called a transom. If you include lights, consider using insulating glass or Low-E glass.
Door materials are important to consider when choosing a style, and you can read in more detail about the most common materials—wood, steel, fiberglass, aluminum, and vinyl—in the first section of this two-part blog.
Styles of Exterior Doors
There are various styles of exterior doors, but the most common are panel, flush, French, sliding, Dutch, and storm doors.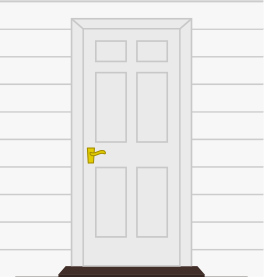 Panel doors have panels surrounded by thicker rails and stiles, giving the door a textured look. Stiles run vertically along the left and right edges; rails are the horizontal boards across the door; and panels fit into the grooves of the stiles and rails. Panel doors are the most traditional type of door, and they can be built with varying numbers of panels and lights. The most common solid-wood ones have four or six panels, but multi-panel, multi-light doors—including those with custom carvings or arched tops—are also available. Steel and fiberglass doors that mimic the look of a wood panel door can also be found.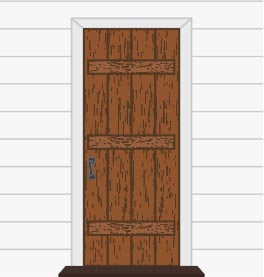 Plank doors are similar to panel doors, but they are made up of side-by-side, vertical planks. The vertical slats are sometimes anchored by thin, horizontal boards, also known as battens.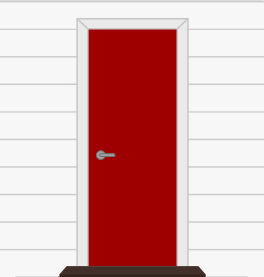 Flush doors have a flat surface without raised panels. Flush exterior doors are usually wood-veneer, solid-core doors, or they are made from steel, fiberglass, or aluminum. If desired, lights can be incorporated into this style.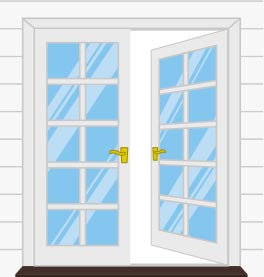 French doors are typically two doors hung side by side, with handles in the middle. When used as exterior doors, they often lead to patio areas. They consist primarily of rectangular lights and are often sold in 15-light versions. French doors are typically available in wood and fiberglass.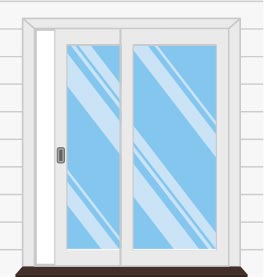 Sliding doors have one stationary glass panel and one sliding glass panel, and they open and close on a track system, so they do not need any clearance room on either side. These are often used for access to patio or deck areas. Their frames are usually made of aluminum, vinyl, or wood.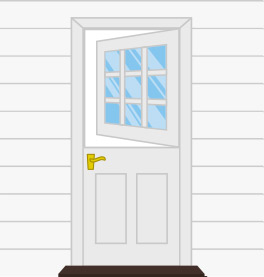 Dutch doors are divided horizontally into top and bottom halves that open and close independently. With the top half open, they are useful for letting in outside air, while at the same time keeping children and pets inside with the bottom closed. Dutch doors are normally made of wood.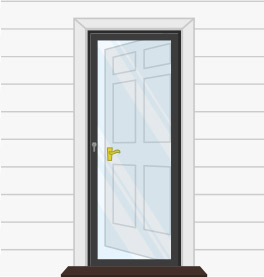 Storm doors are used to complement the entry door while providing protection from the elements and better insulation. They allow you to let outdoor light and air in when desired and are available with multiple screen and glass panel options.
With so many types of exterior doors to choose from, you might consider hiring a door replacement professional to offer guidance on door styles to enhance each entryway in your home.
Quality matters when hiring for a big project. Call a Best Pick now!