Kitchen & Bathroom Remodeling
Your Ultimate Bathroom Renovation Timeline (Part 1 of 2)
September 2nd, 2015 by
Renovating a bathroom can be a time-consuming project, and it can be difficult to keep track of what each step in the process should be or how long things should take. Laying out a timeline for your bathroom makeover can go a long way toward helping you make sure that everything goes as smoothly as possible. Read on for a few ideas about how to make sure your renovation timeline stays on the right track.
Setting Up Your Renovation Schedule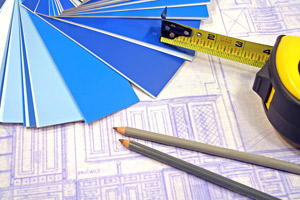 Six months before you're planning to have work done, form a solid idea of what you want the final product to look like. Look through magazines and websites for inspiration, and then start sketching any ideas you have for the final layout. You may even find it helpful to make a scrapbook of ideas that really catch your eye. This is also the time to start searching for contractor recommendations.
Three months before your project, nail down your budget. Decide which expenditures are necessary, and use that to decide what you can splurge on. Then, get in touch with a contractor—communicate what you'd like, get an estimate, and find out how long the project will take. When you have your timetable, you'll be able to account for how long you'll be without a bathroom and figure out how to make any necessary arrangements.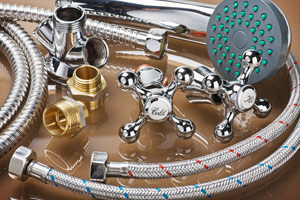 Two months out, order any new furnishings you've decided on. Make sure that you order any and all new fixtures, tiles, and cabinets with enough time to spare so that everything you need will be there in time for the work to begin on schedule.
One month before you begin, pick out a new paint color (if a repaint is on your agenda) and shop for any new bathroom accessories, such as shower curtains or soap dishes. Stay in touch with your contractors during this time—let them know where to find everything they'll need, communicate any ideas or concerns you'd like them to consider, and make sure both of you are on the same page regarding what will happen when they arrive.
Spacing out the stages of your bathroom renovation can help relieve the stress of coordinating a project and ensure that things don't become too complicated to remember. Check back next week for an idea of how long each stage should take for the project itself.
Click Here to View Your Local Best Pick® Bathroom & Kitchen Remodeling Contractors

Sources: Elle Décor; HGTV.
Our companies are backed by the Best Pick Guarantee. Call one today!